………………. As nightfalls on the last day of travel, both discovered with joy that their field you could see the rich hues of pink sunset, enjoying the fish of Lake Turkana, and then attend a local dance of the native Samburu. Nothing to do with the comforts reserved for Western tourists, the edges of the village everything was authentic and real, every being wrapped up, in the most magical atmospheres that united human beings of light skin and dark, to reduce them to a more meaningful minimum vast fresco of which were part with dignity. It was the magic of Africa that crept, into their soul, not to abandon them again.
Via Nairobi, Giorgio returned to Italy to recover the children entrusted to him by the judgment of marital separation. He had not forgotten the people of the desert, those shepherds who perpetuated the lifestyle of their ancestors, wrapped in a red blanket and traditional hair tinged with ocher. In those places, many older people were still wearing animal skins, and the women are adorned with colorful beads, proudly wearing ocher-colored hair cut at the "Mohawk", with the addition of a flirtatious piercing the chin.
Rossella, went instead to the Mission Archer Post, for volunteering at the Mission, where he met a young Samburu orphan, named Charles. Departed three months later to Italy. Truly in the Samburu Game Reserve, lived many animals typical of Africa, including not forget the "swala twiga" (as it was known in Swahili antelope-gazelle or antelope-giraffe, because he ate of the highest branches, standing upright on its hind legs, while the muzzle was rummaging among the thorns).
Both had discovered, to their cost, that the journey had to face with light clothing and a wool sweater, for the cold desert nights. Remembered that, the evening went wear heavy shoes, because they were common in dry climates scorpions and snakes. Vowed to remember that the people of northern Kenya refused, to be photograph, it was good to make a good water supply in Nairobi and it was well raising money in small denominations. ………………..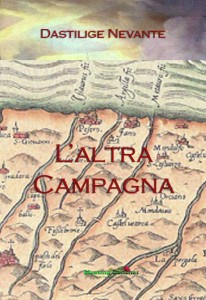 This page is based on a novel of Dastilige Nevante, THE OTHER COUNTRYSIDE, published by Meeting Benches in e-book format (for now only in Italian version). http://meetingbenches.com/book-italian-version/ . A poignant story of love and social volunteering, see moving in the background of the savannah of Africa and Italian campaigns, the story of Rossella and Giorgio waiting for the last sunset.