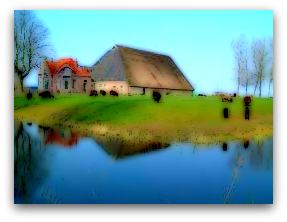 GOODBYE, GOODBYE, MY BEAUTIFUL HOLLAND – by Bertus Aafjes
Farewell, land of small gardens
And of salciuoli creak;
country where cows are reflected
flipped in the gray ditches.
Explained, tricolor bell tower;
peasant, put your hand on her hip;
blowing, zephyr, as never before;
Holland, in May you shine as Gorter;
beggars, a song from your Canzoniere;
mother, one last gesture of greeting,
and for all these beauties,
goodbye, goodbye beautiful Netherlands.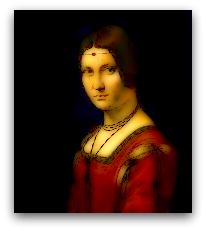 DO NOT SEE YOU – by Leonardo da Vinci
Do you not see that in between the human beauty
The beautiful face stops them wayfarers,
and not their rich ornaments?
And this I say to you that with gold or other rich decorations
Adorn your figures.
Do not you see shining beauty of youth
Decrease of their excellence
For too excessive and cults ornaments?
Have you not seen the highland enveloped
uneducated and poor in cloths
acquire greater beauty
that those who are ornate?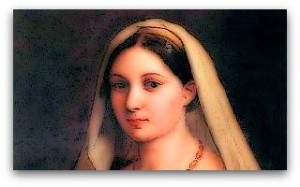 BEAUTY – by Richard Crashaw
Beauty, which should not have all its
the pretty dresses or the glittering tassels.
A face how much better
it is vested with his own beauty
it alone can claim the rest.
A painted face not with other cosmetics
than those posed by the white hand of Nature.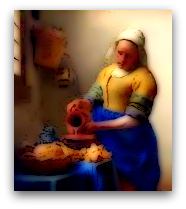 THE DRESS – by Li Liweng
If you take a dress and you do try to several women,
one after the other,
you'll see that you're good to some and bad for others,
because it is necessary that the complexion is combined with the dress.
If the face of a wealthy woman
not suited to rich patterns,
but in simple colors,
and she insists on wanting to have rich models,
the dress will not become an enemy of his face?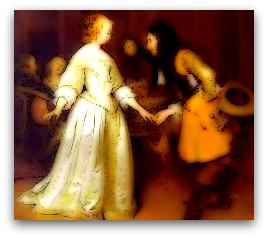 THE DRESS WOMEN'S BELOVED – by Boris Pasternak
Be seen on the door
with something simple on him.
something done with the thread
which sewing snowflakes.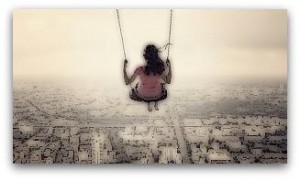 THE TIME OF ADOLESCENCE – by Henry Vaughan
When I had not yet removed
not even a mile or two
from my first love,
and looking back
(from that short space)
I could see a glimmer
its face of light.