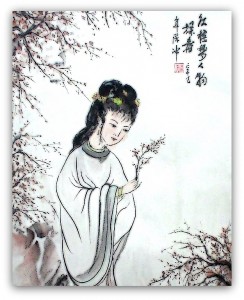 "To the east and west walls of Luoyang
In the long salute the passing of time.
Before she left the snow that looked like flowers,
Now are the flowers that look like snow. "
(Fan Yun)
Four lines of five syllables each, but each of those syllables is a Chinese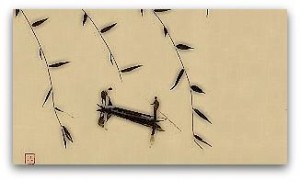 character, that is a word. Special rules, in those short poetic quatrains, mingle with the use of one of the four tones of that ancient language, giving us the extraordinary effect of a picture without colors, made only of syllables intertwined, discussing things of old, but they seem happened just yesterday.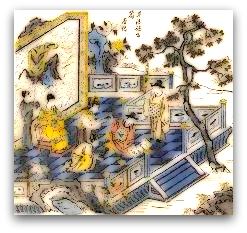 "The leaves of the bamboo rustling at the window facing south;
The moonlight illuminates the wall place in the east.
Who realizes that she is alone in the night to be conscious,
In front of the pillow drop a few tears."
(He Xun)
In those times, as now, and I feel the nostalgia of the places that have given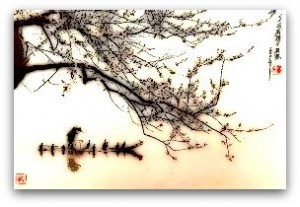 us strong emotions, but the miracle of the Chinese short quatrains, is to synthesize the "very" in a small space, depicting characters with the density and depth of our human nature, in light clouds and next to a river. Yes, imagine a landscape where the human being is melted in the nature that surrounds him. What is the theme of the "short quatrain" you've just seen.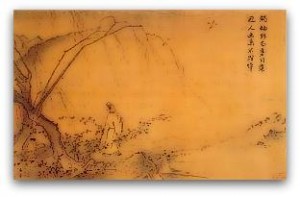 "The willow trees are yellow, have not yet put the leaves;
The water is green, moss is in the middle.
Around the wall, at the border, begin the colors of spring:
The stranger thinks they are from his country."
(He Xun)
The spirit of "short quatrains," like a breath of wind moves the intentions of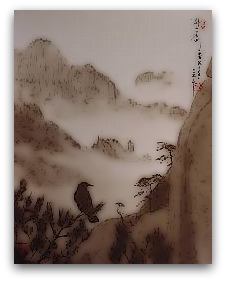 the writer, leaving sprout – as if they were precious gems spring – the exact meaning of what a hand he wrote, and a heart that has dictated. I hope that this handful of petals Chinese arrivals to your face, untouched, giving you thickness, depth and transparency, to understand your heart.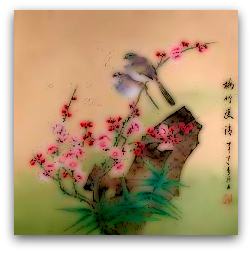 "I took the flowers, as I was meeting a courier,
And I mailed them that I own are in the north, Longshan;
You, in Jiannan, in your south, you're not there,
And I wanted to be the one to send you a branch of spring."
(Lu Kai)