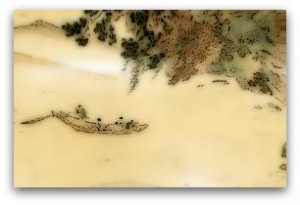 Thoughts on a quiet night
"Before the bed a bright moonbeam
on earth seems to be frost shine.
He raises his head looking at the bright moon,
he bends his head thinking about the native country."
He speaks of daily life in a poetic way, and sometimes with many words.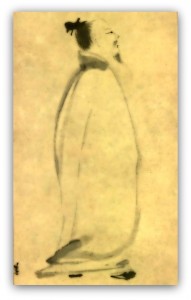 Whatever the emotion of the moment, a monastery or the memory of the native land, as well as a drink in the moonlight, we recognize his unique literary style, because the man lived many centuries ago loved to combine the innocence of silence with the preciousness of his days in China.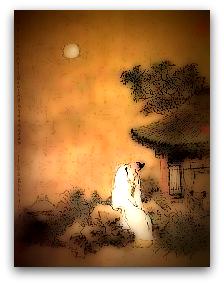 Engraved on a mountain monastery
"Bivouac at the monastery in the mountains
I reach out, grab the constellations
I dare not speak aloud
I'm afraid to wake up those who are above the sky."
Inside his verses of five or eight syllables, Li Po – poet, painter and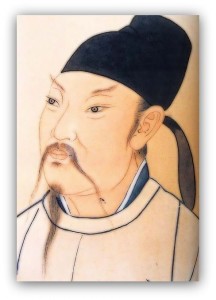 musician – collected the melodies of his time, adding the nuances of Taoist thought, all readily identifiable in talking about the futility of war, with particular attention to the universe women, and the poor people. His Chinese name was Li Bai, but that lived during the Tang Dynasty poet, who has given us more than a thousand poems, it is known – in China and abroad – with the name of Li Po.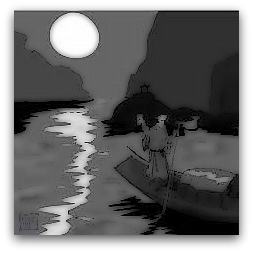 Three, five, seven words
"Light autumn wind
Shining autumn moon
The fallen leaves pile up and then they go away
The raven curls up and then shake
And when I think of you I would like to know the day when I can see you
At this moment, on this night, are difficult feelings."
They say that man son of a wealthy Chinese merchant, in order to caress the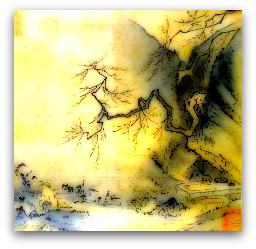 moon reflected in water, and drowned in the river Yangtze, perhaps to get too drunk, but the poet who in 742 AD – for two years – had attended the imperial court of Xuan Zong, had never given up the things he considered valuable in his life: the silence of solitude and travels, the value of friendship and the pleasure of contact with nature.
Under the moon, a lonely party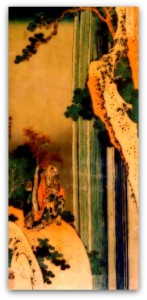 "Sitting there among the flowers, with a jug of wine,
party alone, without friends,
I raise my mug and invite the moonlight.
Along the shade, then, there will be three,
because the moon will not be denied to drink.
And while the shadow followed my body,
Meanwhile, at his side, I will escort the moon.
The road ends in the spring of gaiety;
while the moon sways in my hand, here and there.
It has a start shadow, trembling, to my dance.
Sober, we live in a common joy;
then when, intoxication, everyone disperses.
The three of us, forever together, wandering without suffering,
Finally, in the distance, we will be the Milky Way."