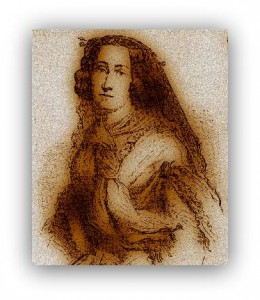 Marceline Desbordes-Valmore, From The Book of Mothers and Children: TWO BEES. 
Blessed are those that love the work unit:
Providence blessed.
In the hollow of an old wall, and languid and frail,
Lamented a shrill voice
A bee, without parents,
Randomly walking her wandering household gods.
Safe anywhere: its almost empty shelves
Offered ample spoils to greedy ants.
Another bee arrives and tells him: "O my sister,
Why live so lonely, isolated?
Come: Spring awakening at the bottom of the valley,
We opened his treasures fragrance, sweetness.
While here, sick, disconsolate,
You shall not have a friend, a single defender,
In the hive there, a common chain
We closely related to the same fortune.
Which cemented these nodes? The interest and friendship.
As well, we are in the wrong half.
Vigilant, laborious,
Living without jealousy and without ambition,
We managed to find the secret of being happy …..
The secret, what is it? The association. "