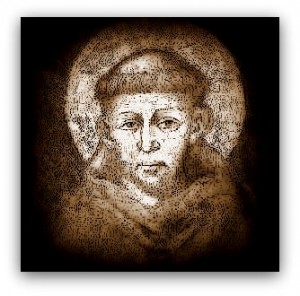 Giotto was an Italian painter, and in the years between 1296 and 1300, he has made ​​over the walls of a basilica, the particular series of frescoes that you're watching, along with me. It is not necessary to imagine the face of the man made a saint by the Pope, and even you will need to ask yourself the questions on the extraordinariness of life choices than men. That face and that life is before your eyes, in a town in central Italy: Assisi.
After only two years after the earthquake of 1997, the Basilica of St. Francis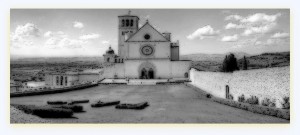 had been restored, and visitors from the four corners of the planet and from the mental latitudes of believers who live in on that blue planet, they could again live in the city of peace, noting the chapel of St. Martin and the frescoes of the cruise, the allegories of the Franciscan virtues and the frescoes in the transept of the basilica upper and lower.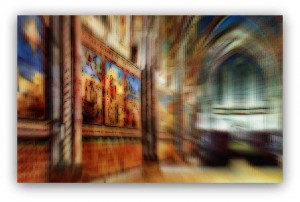 I, like you, I remain astonished at the extraordinary catalog observing the architectural and figurative, elaborated by seven hundred years of history. Cimabue and Giotto, Lorenzetti and Simone Martini: those Italian painters have used to express what needed to be expressed, two colors that do not exist in nature: that of asceticism and of spirituality.
You do not need to believe in a god, and you do not need to be connoisseurs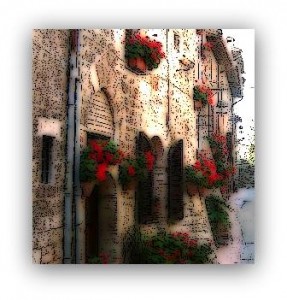 of art. It is not essential to know the Italian language, but it is advisable to have good shoes for your feet, for the ancient town of Assisi, still enclosed in the charm of its medieval walls, it is perched on a hill, what we can come up together, on tiny streets geraniums.
I am happy to have accompanied you to the places of Francis, and I would also be proud to show you Bevagna and Ovary, Narni and Vecciano, Subasio, Santa Maria degli Angeli and also Gubbio, but for this itinerary in Umbria you should give to yourself another week to Italy, walking hand in hand with the man named Francis.