Mutoid deve rimanere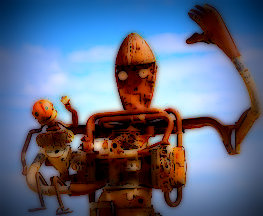 Mutoid Waste Company – the group of sculptors and performers in London  since the mid-eighties – specializes in organizing rave parties with music ranging from dub reggae to psychedelic rock to acid house. The avant-garde movement is also inspired by British television program, which had created human beings devoid of personality – Mutoids – giant welded sculptures from waste materials set in abandoned places and disused buildings, in which the performers have their party.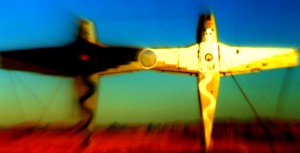 In 1989, the police ran them away from their Mutoid lair in London's King's Cross, forcing them to emigrate abroad, to Germany, where they created giant sculptures, assembling old cars and industrial machinery. In the early nineties the performers moved again, this time to Italy – near Santarcangelo. Here they created "waste village" called Mutonia, where they continued working, displaying and performing at squats and some celebrations.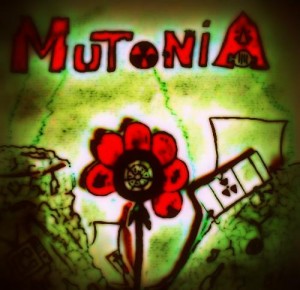 In 2013 the municipal administration of Santarcangelo ordered to Mutoid the eviction of their creative village (called by one of the neighbors Mutonia), but almost the entire city protested against this order, with the slogan "Mutoid must stay ".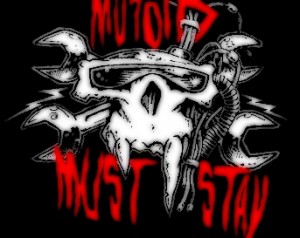 The protest against the eviction of Mutonia has spread nationwide, reaching up to the Italian Parliament. You can contribute the initiative in defense of free will too, expressing it as you want and where you can and visit Mutonia before it dies. You will return to your daily life renewed, stunned, Mutoid.