Retrace the pages of the novels and their Protagonists, making each chapter a journey, an "Author's Journey", where the protagonist is the reader. Choose and read your novel, but when you've read all the pages back in Meeting Benches, in the section "Author's Travels" where each chapter is an unusual type of travel.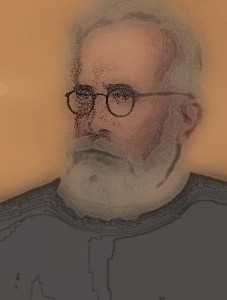 The prison Ilava, together with that of Mirove and Leopoldov, was known throughout Slovakia for hosting the Redemptorist priest Trka Methodius Dominic – Dominic Trka the century – with the advent of the Communist regime, on the night of April 1, 1950 had been interned in concentration camps along with all the men of the then Czechoslovakia. From Sabinov was transferred to Podolinec and from that field to the infamous "mill" of Leopov, where he protected his brother taking blame and responsibility that led him endure with equanimity countless beatings. Tried and sentenced to 12 years in prison for high treason spent the last years of captivity among Leopov, Mirov and Ilava. Monika Bobulova, the third month of her pregnancy with Marco Curtej, was praying at the tomb of the newly beatified on 4 November 2001, the pope Karel Josef Wojtyla was raised to the altars in honor of the beatification. The prayers of the Slovak were for two thanks to which she wore gratitude to God: the first was grateful for the mild sentence of imprisonment imposed by the court in Bratislava in what was to become her husband, while the second was due to the pregnancy that was progressing without complications, although it's not a very young age.
At Michalovce, out of the Redemptorist Church of the Holy Spirit, on that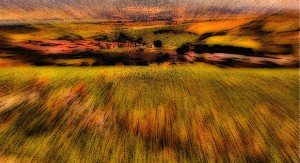 cold November morning, was waiting for her dear friend Petra. Would go to prison Ilava, because that was the day he was granted a visit to the inmates of that prison. Petra Liskova had preferred not to enter the church, because his mind was still restless and could not imagine a divine providence that he had not had an eye for its worth as a woman alone. She waited one more day that never came and a book that he had never been able to read. He knew he knelt before God would cry again, because of the weakness of his psyche that had given way to the emotion of being in love was still a wound unhealed. As with the contemporary boy of which ten years before had fallen in love – with his left-handed French would need years to get from the Sinkhole and the colors of his emotions. Maybe, out of that abyss, would find a reassuring normality where fear and anger, approval and disgust, expectation and surprise, sorrow and joy, were only words and no more final destination of feelings. He was reading on his iPhone updates on the "Voice of Slovakia", which in its Monday edition information reported something interesting for the left hand that was about to take his 36 years of age.
This page is based on the novel INGHIOTTITOI, published by Meeting Benches in the e-book version of the Italian Language. http://meetingbenches.com/book-italian-version/