SINKHOLES, Chapter Eleven: The Trap.
Retrace the pages of the novels and their Protagonists, making each chapter a journey, an "Author's Journey", where the protagonist is the reader. Choose and read your novel, but when you've read all the pages back in Meeting Benches, in the section "Author's Travels" where each chapter is an unusual type of travel.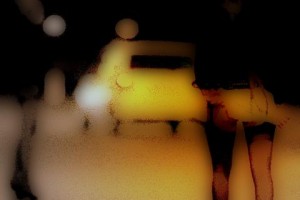 To see what remained of the life of an unfortunate human being, Pavel Hochschorner and Marco Curtej were secluded in a room on the first floor, the hallway from which you could gain access to the girls' rooms, but didn't find anything that could be useful for continuation of the investigation, and after sitting on the dingy chairs in burgundy leather, were seen carrying two glasses of Slivovica, colorless brandy that good at that place had an alcohol content of 50%, obtained from wild and cultivated plums.
Curtej was watching the young Romanian girl who had brought the tray with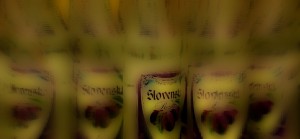 four glasses of the good national distillation. Her name was Antoana, asked her to sit with them and help them to seek the murderess of her friend. Ascertained that they had both 23, who were the daughters of immigrant farm families in Bucharest and his unfortunate friend had an official boyfriend, but he worked in the area south of Kesmarok, on the busy D1 linking Spisska Bela with the distant Presov, just between Vrbov and Vlkova. The girls, in fact – for greater caution each other – had taken the habit of communicating where they went to solicit customers.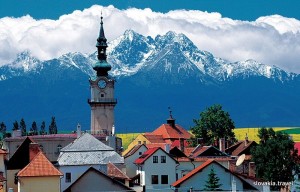 Trangely, Hochschorner had addressed questions that girl sad gaze whose eyes the color of the sky remained without expression, the same that Pavel had noticed in the face on those occasions when his visit to the local was not due to reasons of a professional nature. But that his colleague Curtej couldn't know, because his thoughts had gone to the plain between Vlkova and Vrbov, at the intersection where the small town of Levkovce had often noticed the girls in clothes not properly office. << Pavel, I have a guide to follow, and if we act immediately arrive within four hours where Tepuro worked. 356 km non-stop and perhaps we still have a little light. >>
Pavel Hochschorner was still watching the nightgown Antoana off from the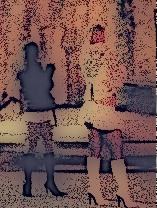 collar and sleeves, clearly inspired by a model of classic pajamas. It was a female head with red flowers on a crisp cotton fabric that had the same intense blue color of the eyes of the forced migrant. When his colleague pulled him by the arm, looked at him in amazement, apologizing for the distraction, but Curtej had to repeat to him where they were and what they were looking for.