ASTONISHMENT – Poems dissolved in Winter
by Dastilige Nevante
Meeting Benches Publisher, 32 pages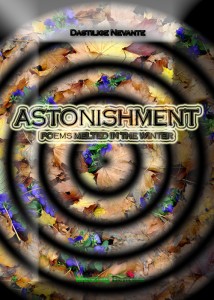 A short collection of poems and images, born in the depths of Winter Solstice. From the darkest day of the year, the reader can flip through the pages of wonder and affinity, the flavor of the minute and the fragility of the delicate balance of life. These pendants are loving caresses as observed by the writer, with the hope that the reader can slide inside, serene.